Amendments to the Law on "Non-Cash Transactions"
30.06.2022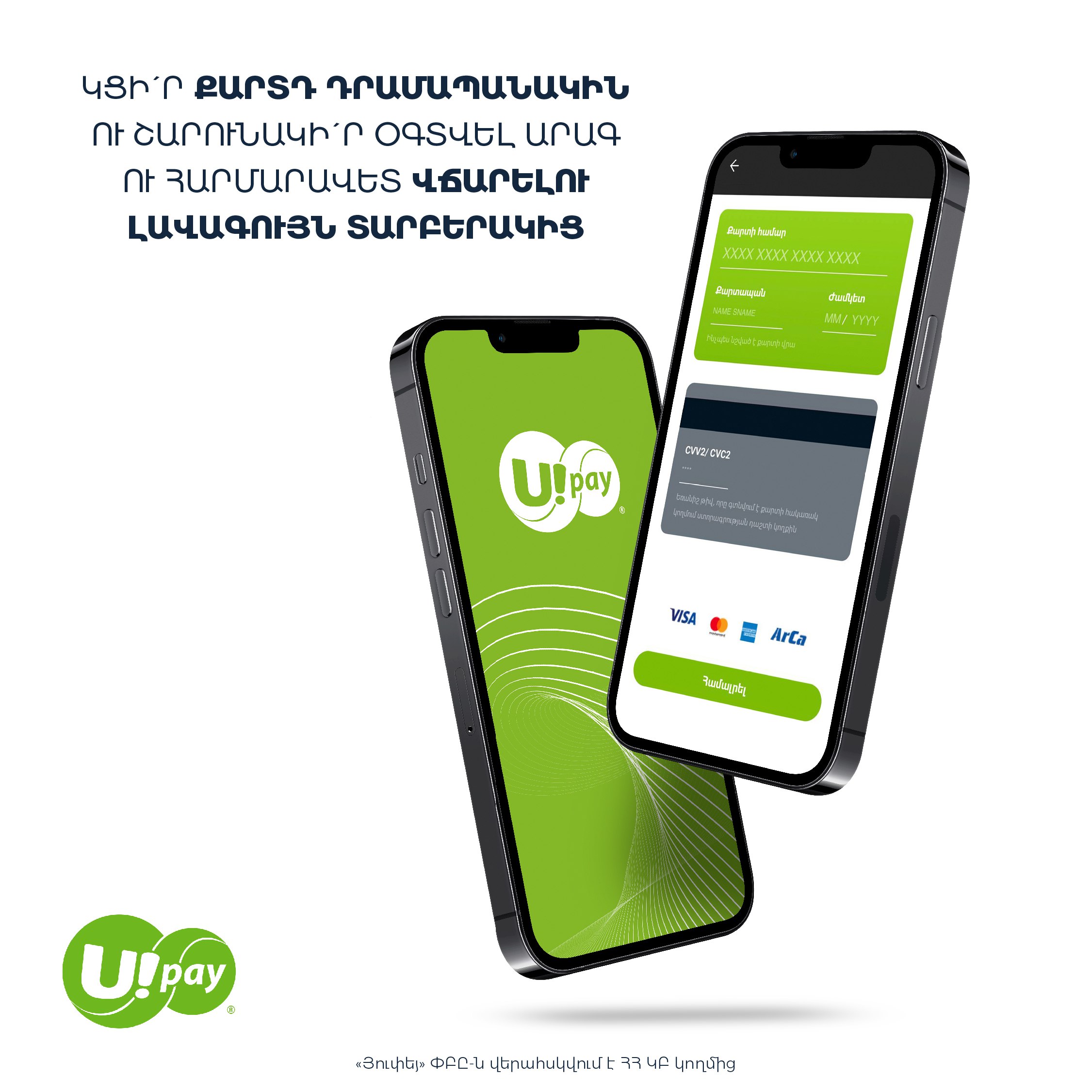 Dear customers,
Below you can see the amendments to the Law on "Non-Cash Transactions", following the decisions made by the Board of the CBA on March 22, 2022.
Starting from May 2, 2022, e-wallets can be replenished and/or funds can be withdrawn from the e-wallets only by a non-cash method. Existing funds of e-wallets, issued before May 2, can be used exclusively for non-cash purposes.

Starting from July 1, 2022, e-wallet users must have a bank card and / or a bank account in one of the commercial banks of the RA, which will be attached to the e-wallet.
Exception - Social e-money accounts (the funds formed from the amounts of pensions, benefits, and other monetary payments provided by the social protection programs paid from the RA state budget) can only be withdrawn by cash. The exception will be valid until February 1, 2023.
By attaching a card to the "Upay" application, you can choose it as a payment method when making transactions.
Meanwhile, Upay is trying to create new opportunities to make your payments more convenient.